watch the video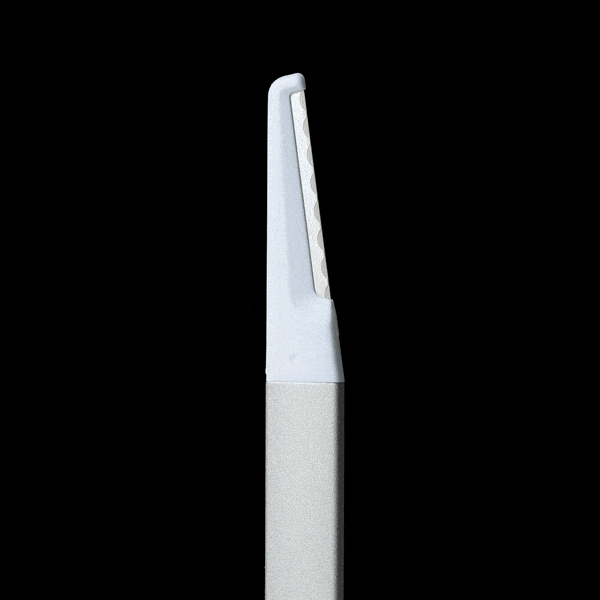 how it works
professional-grade dermaplaning
By stripping the outermost layer of dead skin on the face the Dermaplaning Tool is instant gratification skincare that reveals smoother, more luminous skin. Our Environmentally Sustainable Dermaplaning Tool features a virtually indestructible re-usable comfort control aluminum handle (the last you will ever need) and a replaceable blade. Each blade is designed for 4 uses. With regular use, the tool can help soften the appearance of fine lines and refine visible pores.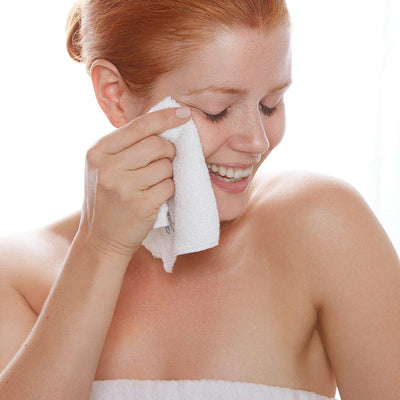 Prep
Always start with clean, dry skin.
Inserting the Blade
Only remove the blade from the handle when the cover is on securely. Grip the handle firmly with your dominant hand only and use the thumb of the same hand holding the handle to slowly push the blade away from the handle. Do not hold the blade with the other hand during removal.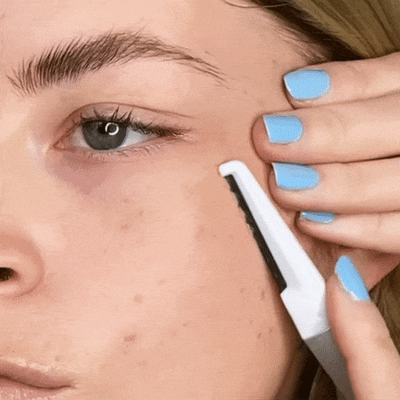 Technique
Beginning at the top of the cheekbone near the hairline, hold your skin taut behind the blade and gently glide the dermaplaning tool towards the nose using short strokes. Continue until you have resurfaced the entire cheek and jaw.
Maintenance
Use once a week for optimal results and replace blade monthly. Wipe the blade with alcohol to disinfect.
These are the best dermaplanning blades i have ever used!
Lana T.
Love! Work great and have made a huge difference in my skin's appearance.
Brook P.
Absolutely love these refills. Easy to use and keeps my skin so smooth.
Stephanie P.