Do I Really Need Eye Cream?
Written by Kerry Benjamin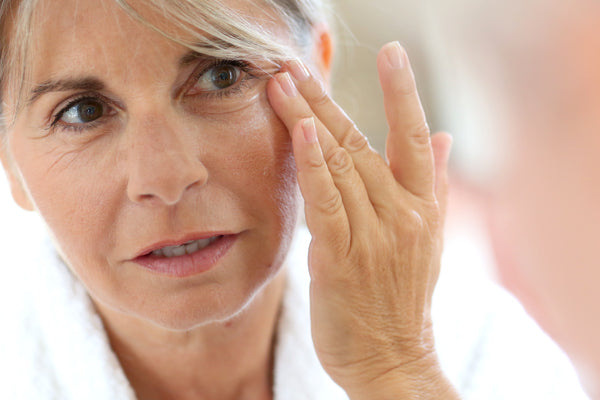 Most beauty blogs, magazines, and skincare retailers agree: eye cream is a nightly step not to be missed. But the more educated beauty consumers become, the more they start to question whether or not that fancy little pot is entirely necessary. Read on to learn about eye cream and what we recommend instead.

What's the evidence for using eye cream?
The evidence for eye cream revolves around a simple fact: the skin around your eyes is far thinner and more delicate than the other skin on your face, and therefore warrants special treatment. At its heart, this is a fair argument. The skin around your eyes is prone to dehydration but generally requires lighter moisturizers because of the risk of milia—tiny, white, difficult-to-remove bumps that can be caused by using rich moisturizers around the eye area. In short, it's a pretty high maintenance spot on your face!
What is the difference between eye cream and face cream?
While the difference in formula varies from product to product, in general, eye creams contain a higher concentration of anti-wrinkle ingredients than your standard face cream. While you might assume that an eye cream is richer than a face cream, eye creams often fall somewhere in the middle of the texture spectrum—lighter than a super-dense night cream, but heavier than your standard gel.
So, do I really need eye cream?
While adding an eye cream to your arsenal certainly can't hurt, it's not our favorite format for delivering powerful ingredients to the eye area.
What should I use instead of eye cream?
Instead of investing in an eye cream, look for eye serums that are loaded with active ingredients. Eye serums are lighter in texture, which means they penetrate the skin and deliver anti-aging ingredients more effectively. They also generally contain a higher concentration of active ingredients than eye creams, which means you'll see results more quickly.
Your New Anti-Aging Eye Routine:
Step 1. Treat with Firming Eye Complex
A lightweight serum packed with anti-aging actives, our Firming Eye Complex helps give your skin a tighter look in just five minutes while helping to minimize the look of fine lines, under-eye darkness, and puffiness. This powerful formula helps rebuild skin integrity from the inside out with de-puffing caffeine, firming peptides, and astaxanthin, a potent antioxidant that supports skin repair. Use it morning and night to look like you got 8 hours of beauty sleep (even if you didn't).
Step 2: Roll with MicroNeedling Skin Refining Tool
A few times a week after using the Firming Eye Complex, use our MicroNeedling Skin Refining Tool to help support cell turnover. This method is much more effective at treating crow's feet and under-eye bags than any eye cream we've ever tried.