Microneedling 101: All You Need To Know
Written by Kerry Benjamin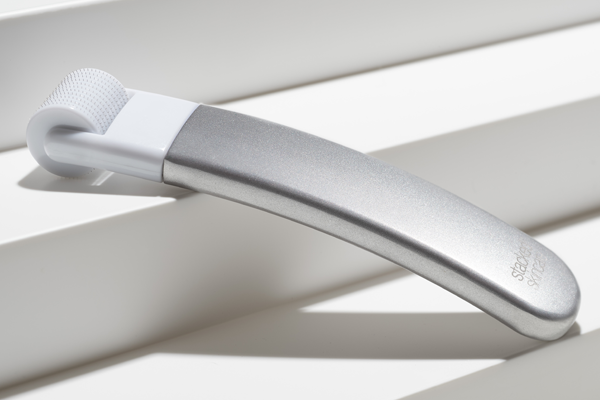 WHAT WE ARE COVERING HERE
---
Wrinkles. Scars. Sun damage. Dry skin. Stretch marks. These are all common skin ailments we contend with on a regular basis.Unfortunately, many of these problems worsen with age. As you get older, you might notice greater lines and wrinkles from reduced collagen, or larger brown spots from years of tanning.
But, it is possible to renew your skin for a smoother, more youthful appearance. So, what is microneedling exactly? Microneedling is among the most elite anti-aging procedures to help you look and feel your best!
Microneedling is the only skin rejuvenation treatment that maximizes penetration of essential cell nutrients and releases growth factors simultaneously. Nutrients supply skin cells with essential building blocks while growth factors cause cells to differentiate, proliferate and grow creating new healthy cells. Read about the benefits of microneedling below.
How Does Microneedling Work?
Microneedling is a process that drastically improves the skin's appearance and texture. While the procedure itself has been used since the mid-20th century, it has significantly grown in popularity over the last decade.
The key to microneedling lies within the way the skin responds and reacts to the treatment. Microneedling causes the skin to heal itself by creating new healthy cells necessary for a soft, firm and even-toned complexion. This process also causes the formation of collagen and elastin, two important proteins that maintain skin's firmness and plumpness.
Procedurally, microneedling works by gently puncturing the upper epidermis. A dermaroller equipped with small needles is applied to the skin to form tiny funnels to stimulate the wound-healing process, generating collagen, new cell growth and a denser epidermal layer.
To help ensure that these new cells are in optimal shape, a nutrient-rich serum is applied to the skin. One of the biggest benefits of the microneedling procedure is up to 80 percent of the serums can be absorbed – almost eight times as much without using the dermal roller.
For optimal results, microneedling should be performed every week for 6 – 10 weeks, and monthly maintenance treatments are recommended thereafter.
Benefits & Results
One of the main benefits to micro needling is it increases collagen production, a natural elastic that gives skin its supple and young appearance.  The first thing you will notice after micro needling is an immediate dewiness, firmness and plumpness of the skin.
Among other benefits you can enjoy from microneedling include decreased appearances in fine lines, sun damage, acne scars, and age spots.
Why You Should Try Microneedling
Microneedling is the only skin rejuvenation treatment that simultaneously maximizes the penetration of essential cell nutrients while stimulating healthy cell turnover. Both of these processes are foundational elements for beautiful skin: Nutrients feed skin cells with elements essential for the cells to thrive, and the creation of new cells contributes to an overall healthy skin framework.
Summer is a great time for this treatment as it deeply plumps, hydrates and rejuvenates skin safely during the long sunny days.
Even after just one session, you can see the instant benefits!