The Best Way To Heal Sunburnt Skin
Written by Kerry Benjamin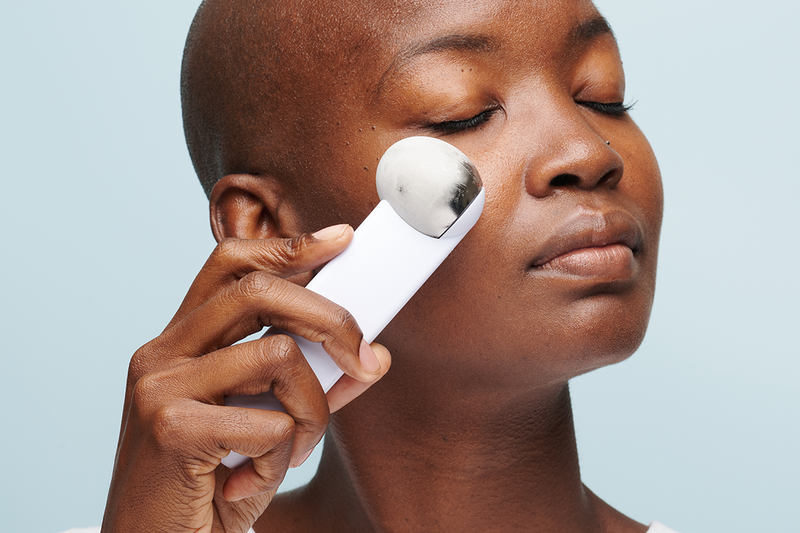 Summer is officially here! With the gorgeous weather, there's no doubt we'll be spending more time outside. But even if we're slathering on SPF 50 like we should be, the fact is that many of us will end up with a painful, peeling sunburn at some point this summer. Here are 4 effective ways to treat a sunburn so you can minimize the damage and get back to enjoying your summer.
Battle Swelling
As soon as you notice your burn, take an over-the-counter anti-inflammatory like aspirin or ibuprofen (Advil) to treat skin from the inside-out. This will reduce swelling and redness, and help you deal with the pain of the burn. Remember: certain pain meds like acetaminophen (Tylenol) might treat pain, but do not have the same anti-inflammatory effect.
Hydrate, Hydrate, Hydrate
Burns draw fluid to the skin surface and away from the rest of the body. Drink plenty of extra water for a few days following a burn to help speed up healing and watch for signs of dehydration: dry mouth, thirst, reduced urination, headache, dizziness and sleepiness.
Cool It Down
Few things help soothe a burn as quickly as cold therapy. For instant relief, apply a layer of aloe vera gel to the burn, and gently roll over the area with our CRYO SCULPTING ROLLER. This will help with redness and that hot, tender feeling that comes with a burn.
Slather On Moisturizer
Once the skin has cooled a bit, slather on a hydrator rich in antioxidants and peptides like our HYDRATING BODY SERUM to help skin recover faster. The plant-based antioxidants in our serum help battle free radical damage from UV exposure, while peptides help repair the compromised skin barrier. Moisturize frequently to prevent peeling and flaking.