Back to High Frequency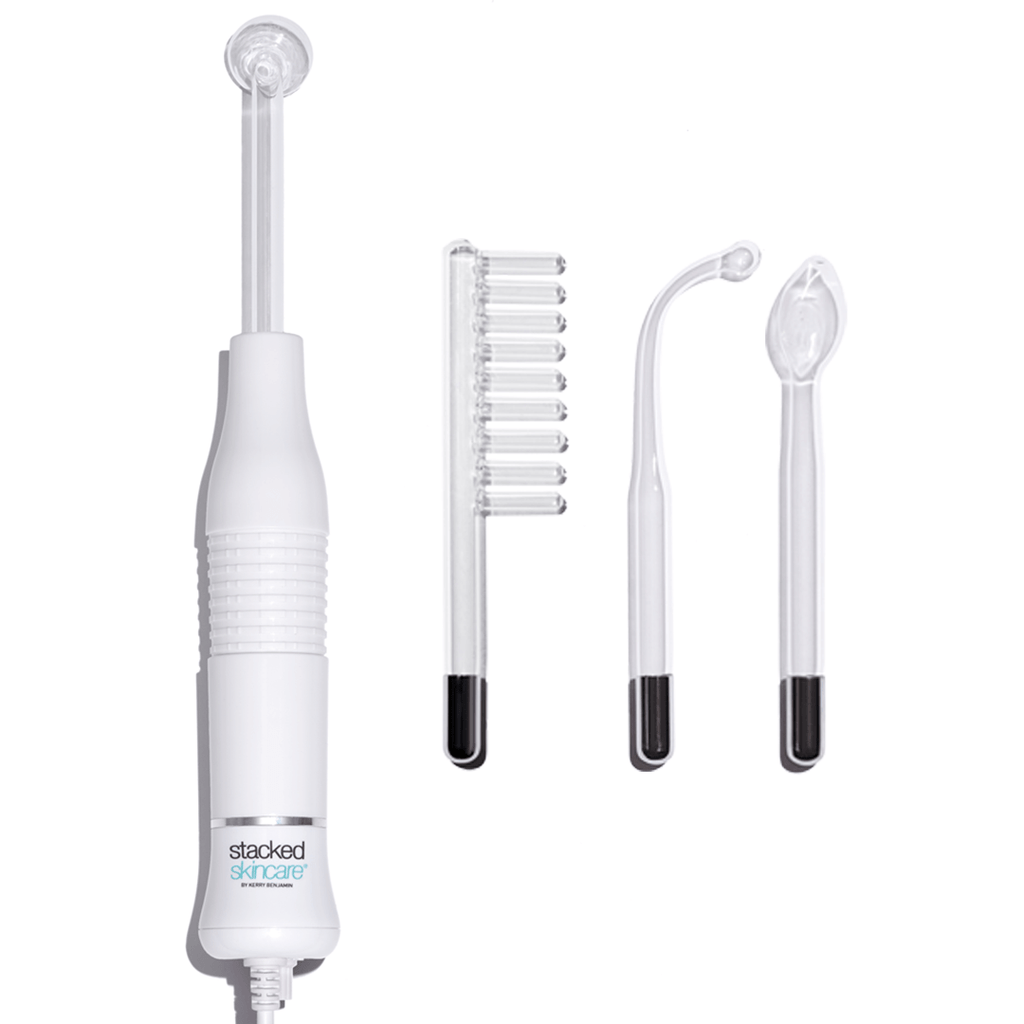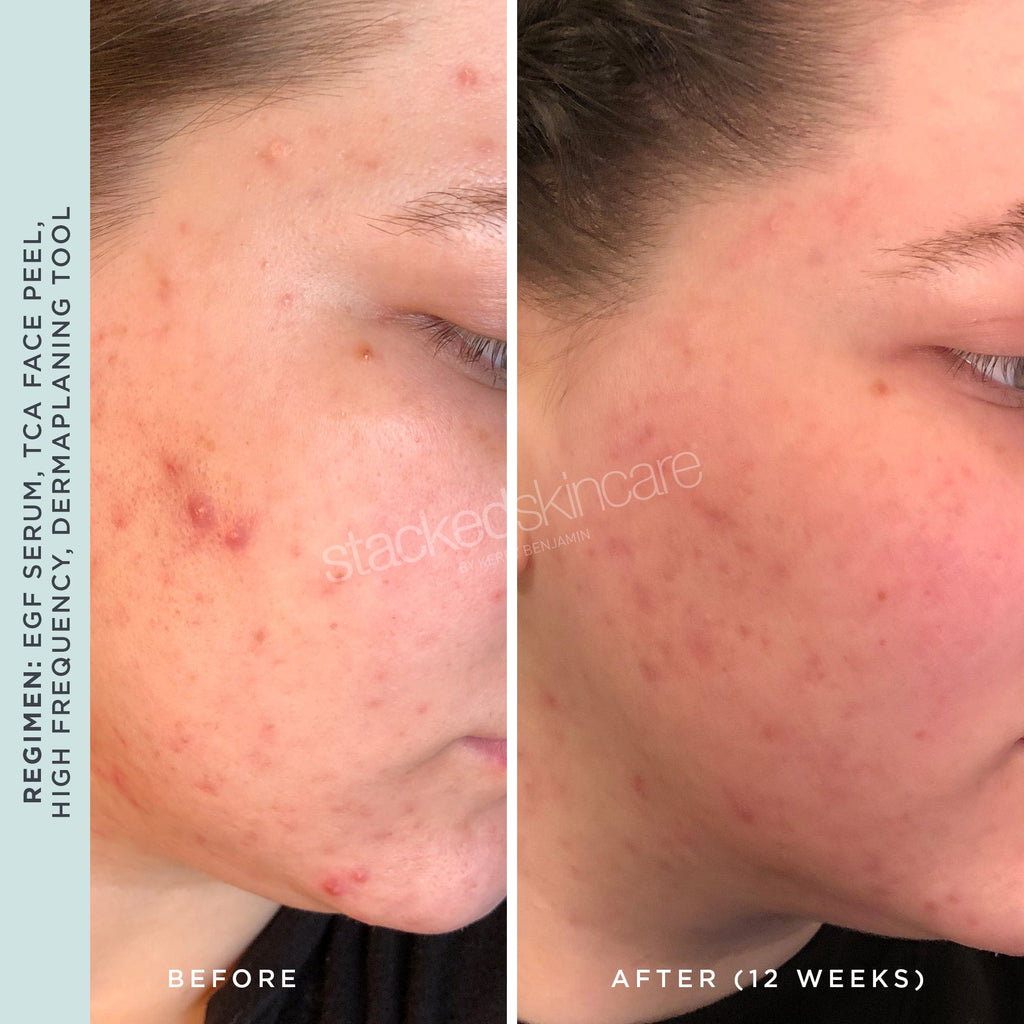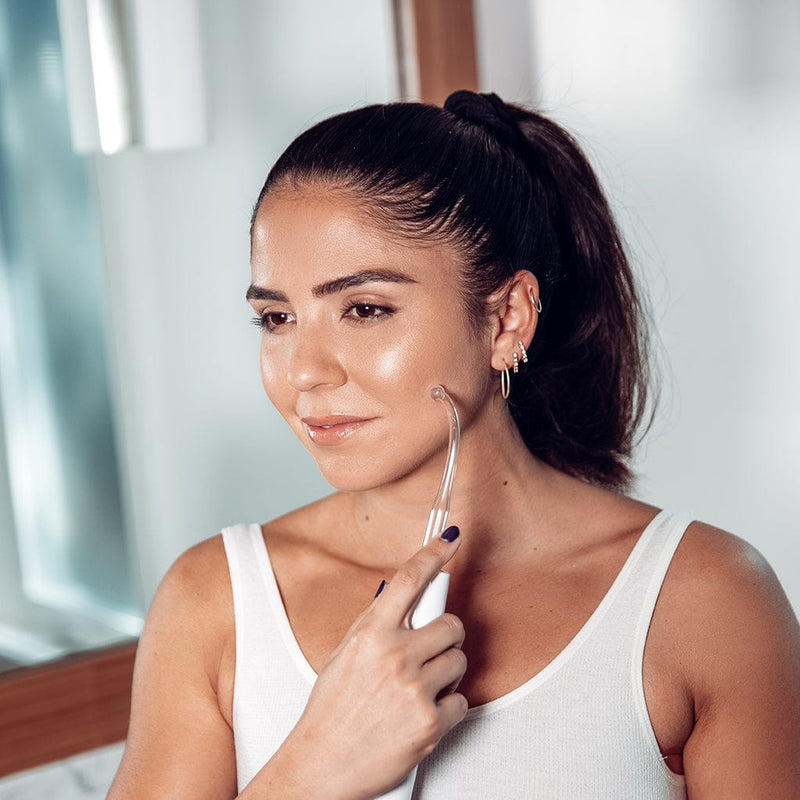 SKIN CONCERNS
Acne/Blemishes
Breakout Prevention
Inflammation
DETAILS
Please note that this high frequency machine for acne features a U.S. plug. You will need to purchase an adapter if you are using this outside the U.S. Do not use if you have a pacemaker, heart disease history, or metal plates or screws in your face or arm
Safely kills acne-causing bacteria
Minimizes inflammation and redness
Reduces acne and prevents future breakouts
This high frequency facial wand uses an argon gas electrode to emit a small electrical current that generates oxygen when applied to the skin. This oxygen travels into the skin to kill acne-causing bacteria within blemishes while reducing inflammation and redness. Safe for cystic and active acne, this tool shortens the lifespan of your blemish, prevents future breakouts, and reduces the likelihood of post-inflammatory hyperpigmentation.
HOW TO USE
Insert the electrode into the wand and apply the wand to your face. Turn on the device and gradually turn the dial until you feel a slight tingling sensation. Move the wand in a circular motion over the blemish for 1-3 minutes. To 'spark' the acne, tap the tip of the wand against the lesion 2-3 times and continue moving in circular motions. The further the tip is away from the skin, the deeper the current will go. For full results, pull the tip up to ¼ inch away from your skin. If you prefer, you can use gauze or tissue between your skin and the wand to easily maneuver the tip around your face.  Do not use over any area longer than 3-5 minutes and no more than 20 minutes for your whole face.
To remove Electrode from the wand, wrap a towel or tissue around the electrode and pull straight out of the handle.  Be careful as the glass electrodes are fragile.
FEATURES
ARGON GAS ELECTRODES
Emit an electrical current that generates bacteria-killing oxygen
COMB WAND
Stimulates hair follicles and supports scalp balance to maintain overall hair health
CUSTOMIZABLE DIAL
Can be used to increase or decrease the electrical current for your comfort
TARGETED WAND
Slim design allows you to target lesions in hard-to-reach curves of the face
STORAGE CASE WITH MAGNETIC CLOSURE
Includes slots for handles and each of the 4 electrode 
Following precautions should always be taken: avoid using AHA or Glycolic Acid products with high frequency machines. Avoid contact with broken capillaries, spider veins and areas of rosacea. Do not use high frequency during pregnancy. Do not use if you have a pacemaker or heart disease history. Avoid wearing metal jewelry while using high frequency. Never operate a high frequency machine with a broken bulb. Always use a towel or tissue folded over the electrode to remove the electrodes, and pull directly outward.  Do not use outdoors, near water or around combustible substances.  Do not use on eyelids