5 Natural Treatments To Give You Smooth & Youthful Skin
Written by Kerry Benjamin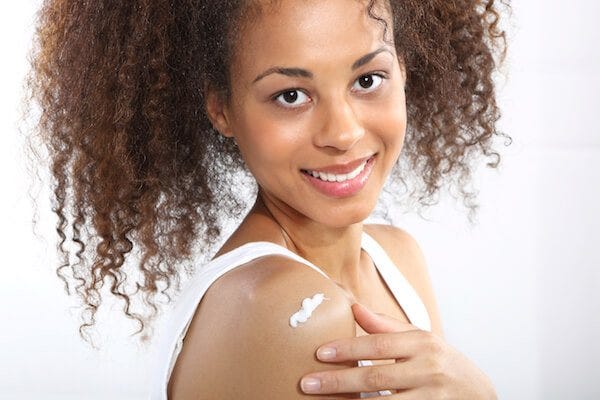 Botox has grown hugely popular, and while it may be considered relatively safe when performed by an experienced doctor, side effects include bruising or flu-like symptoms, and if not administered correctly you can find yourself with a crooked smile, wacky looking eyebrows, droopy eyelids, and excessive tearing in your eyes.
No thanks!
So what's the alternative? I get asked this all the time.
I've had great success using some of these alternatives over the years, and so have my clients:
Apply Alpha Hydroxy Acids (or AHAs) topically
Apply AHAs to the skin to remove dead skin cells while smoothing and firming skin. Look for citric, lactic, malic or other types of AHAs in an alpha hydroxy cream, or other topical product. Apply daily to remove the dead top layer of your skin and increase the thickness of deeper skin layers.
Always consult your skincare professional before using new product.
Get facial acupuncture and acupressure
This alternative has roots in eastern traditional medicine and specifically stimulates the points that allow for the proper flow of energy, or qi throughout the human body. It's important to always consult a specially trained acupuncturist or acupressure specialist.
Try microneedling
This treatment stimulates the production of collagen, elastin and growth factors and has been proven to show significant improvement in skin texture, firmness and elasticity. It works by using a device called a dermal roller, or our tool which is the Microneedling Tool, is covered in fine, thin stainless steel needles, which are rolled over the skin.
The needles used during this procedure are short and only target the upper layer of the epidermis. The top layer of skin is punctured leaving microscopic channels that maximize the penetration of nutrients, stimulate cell repair and the proliferation of new cell growth. This allows for cell regeneration and the uptake of nutrients by skin cells deep beneath the surface.
The key to needling, however, is the healing response that this process stimulates, which releases several key growth factors for optimal cell turnover.
Eat plenty of coconut oil or take coconut oil supplements, and use it on your skin topically
Coconut oil does some pretty incredible things for our bodies and it can literally rebuild our skin tissue both topically and internally. It's also super hydrating. Because damaged connective tissue is often the real cause of wrinkles and coconut oil repairs these tissues, is eliminates wrinkles.
Find products that have peptides
These naturally occurring proteins actually help your skin produce collagen, the anti-wrinkle protien. Specifically, Argireline is very powerful when applied topically. You can find peptides in a wide range of skincare products.
While these tips really do provide results, the best way to avoid dealing with wrinkles and lines is to stay protected when out of the sun, eat a healthy diet full of superfoods and get regular professional skincare treatments.