Cardi B's MUA's Skincare Secrets
Written by Kerry Benjamin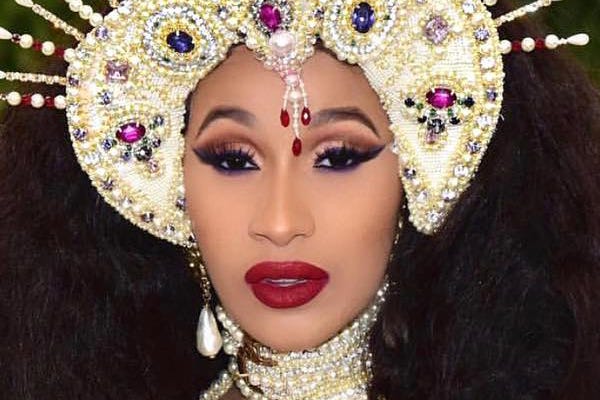 One thing you can count on Cardi B. for – a show stopping moment! The rapper, activist, mom, and icon, couldn't do it without the help of her incredible makeup artist and good friend, Erika La' Pearl. Erika and Cardi first started working together during Cardi's time on Love and Hop Hop: New York. They continue to be an unstoppable duo creating unforgettable looks for the Grammys, Met Gala, BET Awards, VMA's, and her maternity photoshoot (the most important of this list).
How does Erika do it? Let's just say she has quite the few beauty tricks up her sleeve but one of her top pro-tips is Dermaplaning. To achieve that super smooth complexion, Erika preps Cardi's skin with the StackedSkincare Dermaplaning Tool. Ever notice how peach fuzz tends to stand out even more underneath foundation and face powders? StackedSkincare's Dermaplaning Tool gently removes dead skin cells and all the little hairs on your face so your makeup will go on super smoothly. According to Erika, it doesn't matter how amazing your foundation is - if your skin isn't properly prepped, there's no way your makeup will ever look its best.
STEP 1: CLEANSE
Erika first gently washes Cardi's face and then thoroughly dries her skin with a light towel as dermaplaning is most effective on dry skin. Always use a gentle cleanser like our Hydrating Gel Cleanser instead of a harsh exfoliant before makeup application.
STEP 2: DERMAPLANE
Erika then glides the StackedSkincare's Dermaplaning Tool across Cardi's face with light feather strokes to instantly brighten, soften, & smooth.
STEP 3: HYDRATE
Now that she's Dermaplaned Erika hydrates Cardi's skin with our Hydrating Acid Hydrating Serum or any moisturizer with Hylauronic Acid. She applies it by messaging into the face to keep Cardi's face relaxed. Hyaluronic Acid hydrates skin, control oils, and plump fine lines.
STEP 4: GLAM
Now that Cardi's skin is properly prepped, it's time for Erika to apply makeup.
PRO TIP:
Apply our gentle, Hydrating Lip Peel prior to lipstick application for smooth, Bartier Cardi lips!