watch the video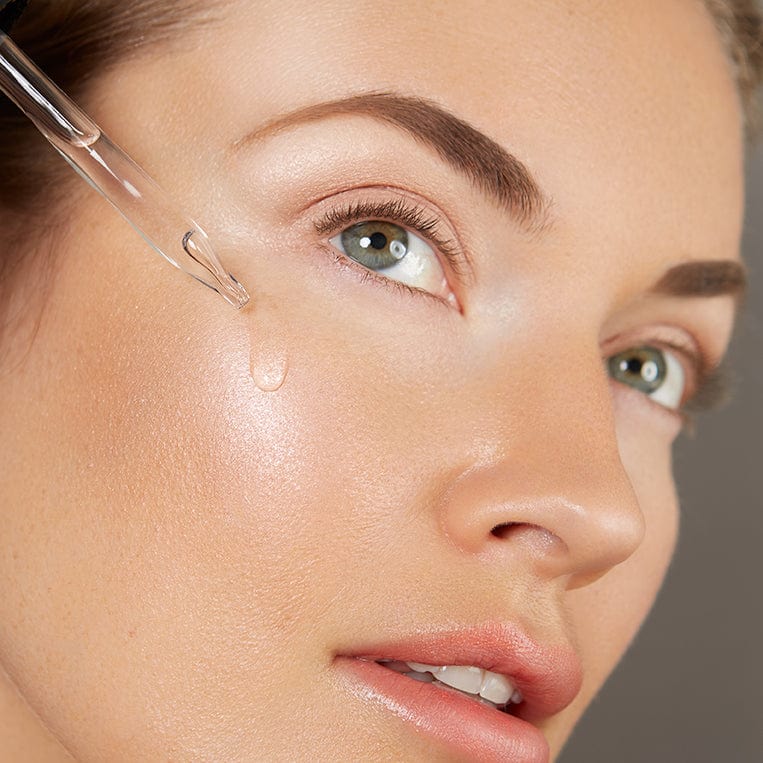 All About Actives
Only As Effective As Their Ability To Absorb
Scientists have discovered thousands of active ingredients with proven skin benefits. But your skin can only experience those benefits if it can actually absorb the actives. Take hyaluronic acid: it can hydrate skin with up to 1000 times its weight in water. But because of its large molecular size, HA can't penetrate thick layers of dead skin build-up. The result? Most HA just sits on the surface and dry skin stays dry. Stacking drives actives deeper. Stacking is Kerry's professional technique of combining facial tools and topical treatments to drive glow-boosting actives deeper into the skin.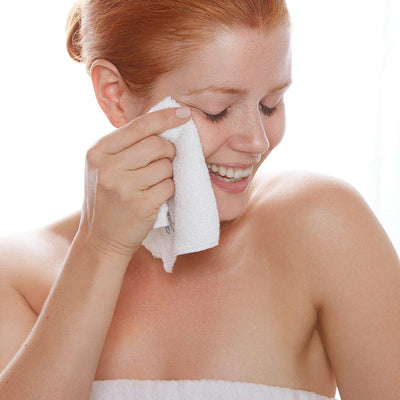 Cleanse
Always start with clean, dry skin.
In A Stack
When using in a stack, apply after peels and before and after micro-rolling. When using with other serums, apply in order from thinnest to thickest.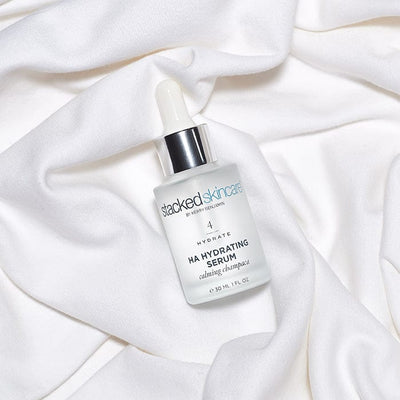 On Its Own
Apply about a dropper full of the HA Hydrating Serum after cleansing each morning and night.
Lock In Moisture
Don't forget to follow with your favorite occlusive or emollient like a moisturizer or face oil to lock in hydration.
This serum is amazing! My face and lines around my eyes have softened tremendously. It smells amazing and it's so light.
Stephanie P.
Smells great and leaves my face well hydrated.
Peyta P.
This is my favorite HA serum I've ever used. The texture is so smooth and makes my skin feel so soft. I do notice my skin is more plump and hydrated since using it.
Danielle P.