Overcoming Dark Underarms
Written by Kerry Benjamin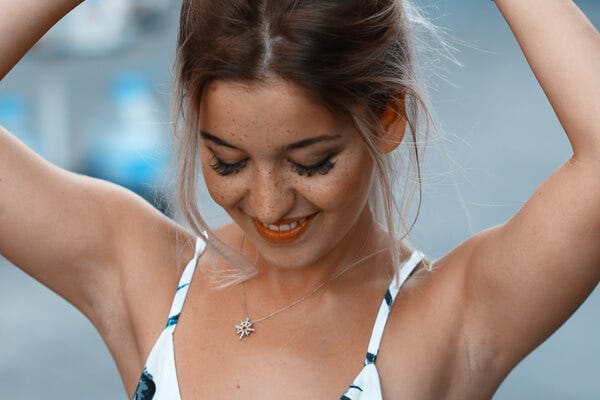 Summer is upon us, which means it's time for short sleeves and swimsuits. As excited as I am about pool days and sundresses, extra opportunities for exposed skin can draw unwanted attention to our most problematic areas. A common concern for many men and women is dark underarms, so let's explore some causes and treatments below!
Shaving Dark Hair
A quick shower shave may remove unwanted hair, but it can lead to serious irritation. Shaving removes hair at or just below the surface of the skin, which can leave a dark shadow depending on your hair color. Waxing these areas can also inflame skin, causing discoloration and sensitivity. If you struggle with dark underarms, consider switching to laser hair removal, which prevents hair growth at the follicle, minimizing the shadows caused by dark hairs trapped under the surface.
Antiperspirants
Many people claim antiperspirant deodorants (APDs) cause skin discoloration due to sensitivities to fragrance and aluminum compounds. If you've been using an APD, switching to an odor-blocking deodorant without antiperspirant may leave you slightly sweatier, but could be the solution to your dark underarm concerns.
Dead Skin Build-Up & Hyperpigmentation
Underarm skin (and other sensitive skin areas) tends to get tougher and darker as dead cells build up in skin crevices. To prevent build-up, exfoliate underarms with a gentle cleanser and washcloth in the shower. Be careful not to apply too much pressure, or you may make it worse! For maintenance, use a thin layer of my TCA Multi-Acid Body Peel weekly to help exfoliate and minimize darkness in the area.
If you've struggled with dark underarms, comment below with what's worked for you! However, if you've noticed a sudden change in your skin tone or texture under your arms, make sure you contact your dermatologist as it may be a symptom of a more serious medical condition.