The Brains Behind Your Beauty
An industry-leading innovator of skincare tools, Kerry Benjamin got her start in skincare because of her own lifelong struggle with eczema.
"I became an aesthetician because I wanted to help people get past skin issues that made them feel powerless."
As a celebrity facialist, Kerry helped her clients transcend painful skin concerns like cystic acne, stubborn hyperpigmentation, and inflamed eczema.
Today, as the CEO and founder of StackedSkincare, Kerry is the vision behind every product, investing in the most potent forms of each ingredient and rigorously testing every formula to ensure it meets her high standards.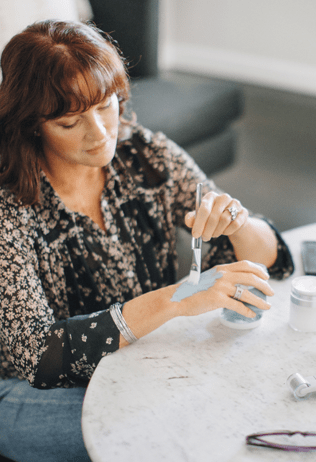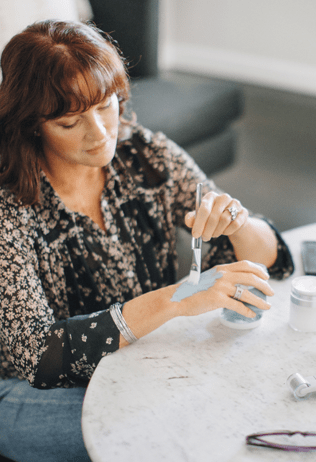 "I don't believe in shortcuts. When you buy a StackedSkincare product, you're putting your trust in me—I'm only going to let the best stuff touch your skin!"
"Glowing skin starts below the surface! Enter the StackedSkincare methodology: combining gentle exfoliation techniques and tools to drive powerful actives deeper."
What Kerry's Using Now
Kerry stacks treatments to calm her eczema and keep her skin looking young.
in their words
"Benjamin has grown StackedSkincare into a global company without any outside funding. StackedSkincare's at home derma-planer and micro-roller have become a cult favorite especially with celebrities."

read the article
in their words
"I Started Using This Cult U.S. Skincare Brand – StackedSkincare - and I Have to Tell You About It. What I have noticed in that time is that my skin tone has become more even and the texture is much smoother. I am hooked."

read the article