Back to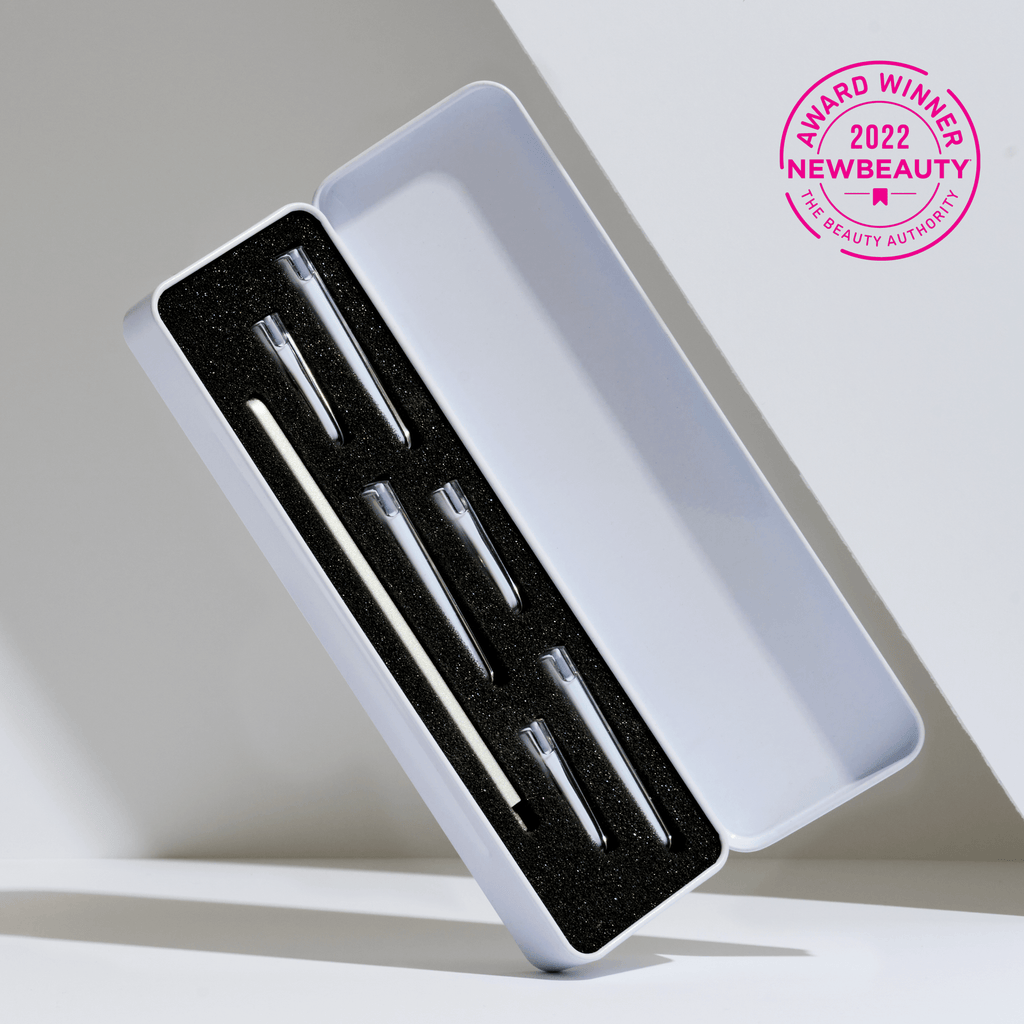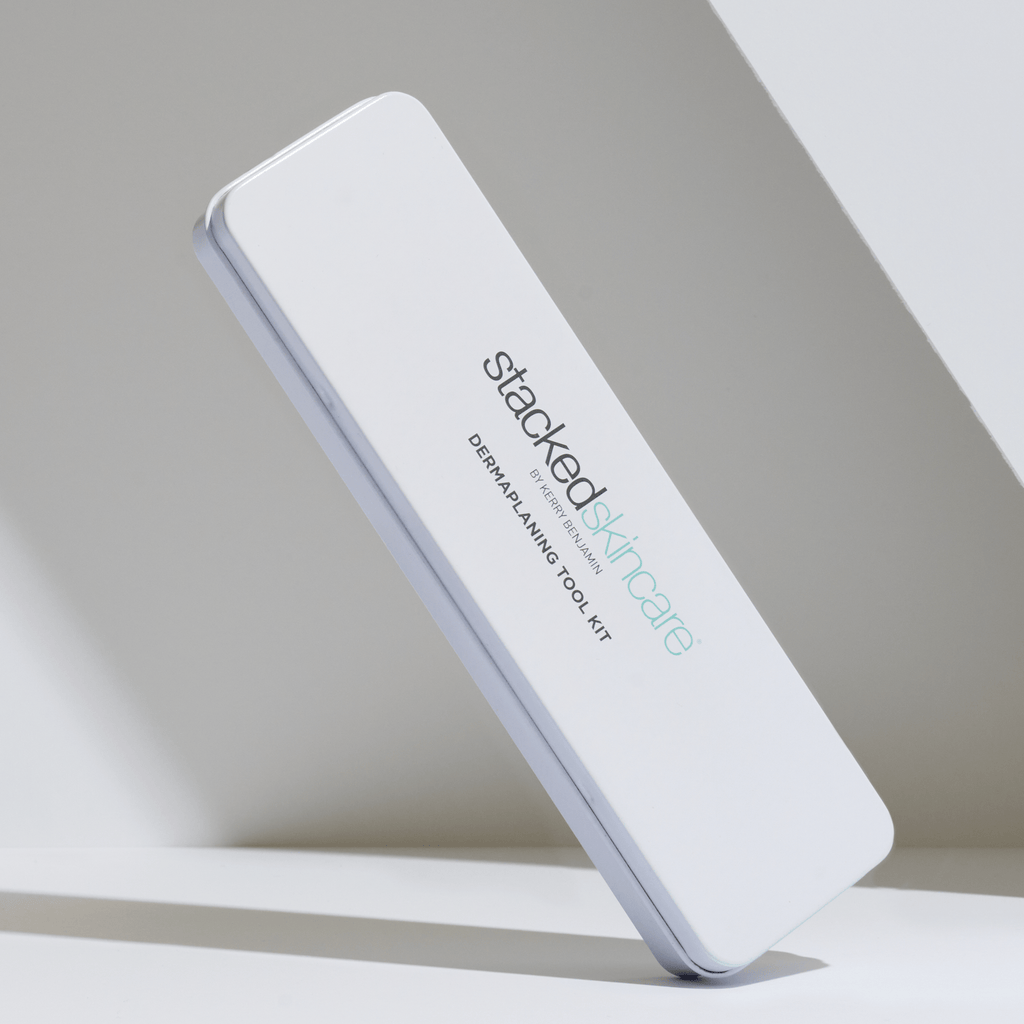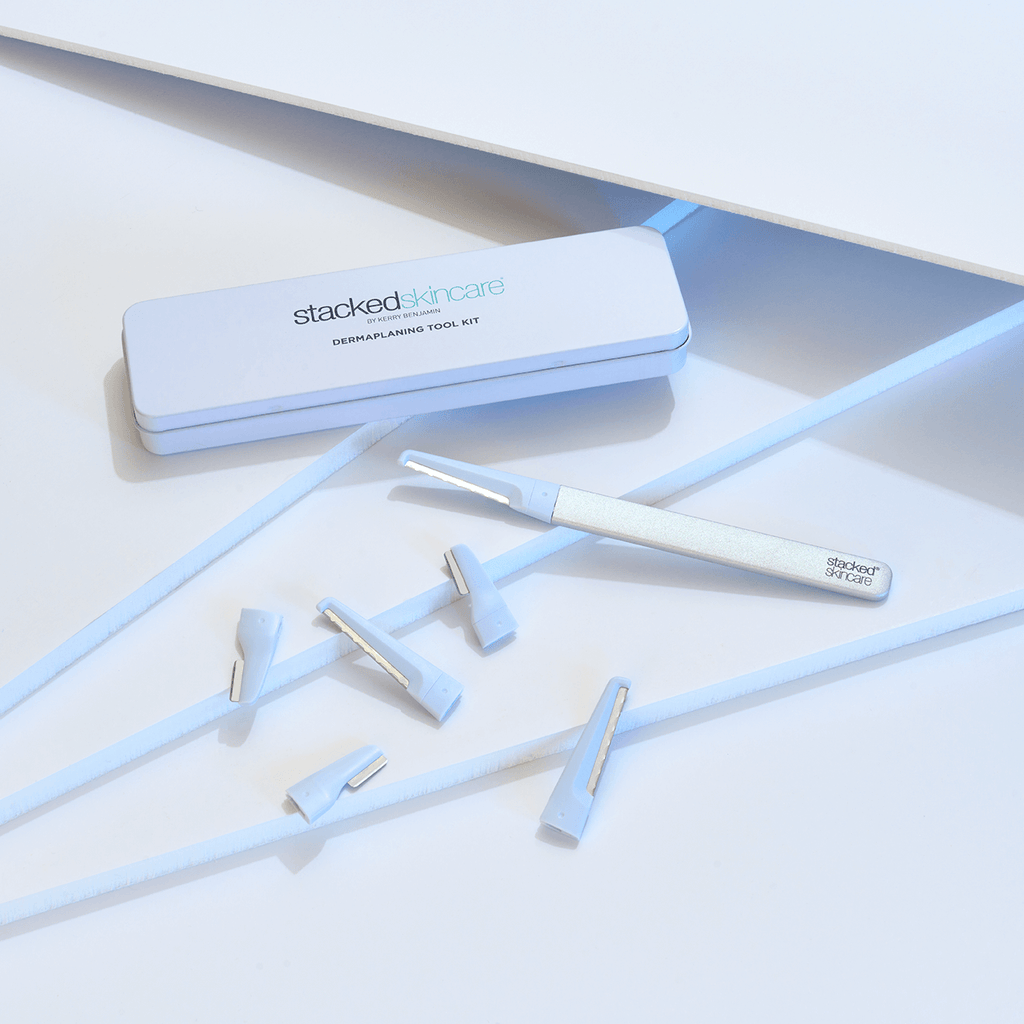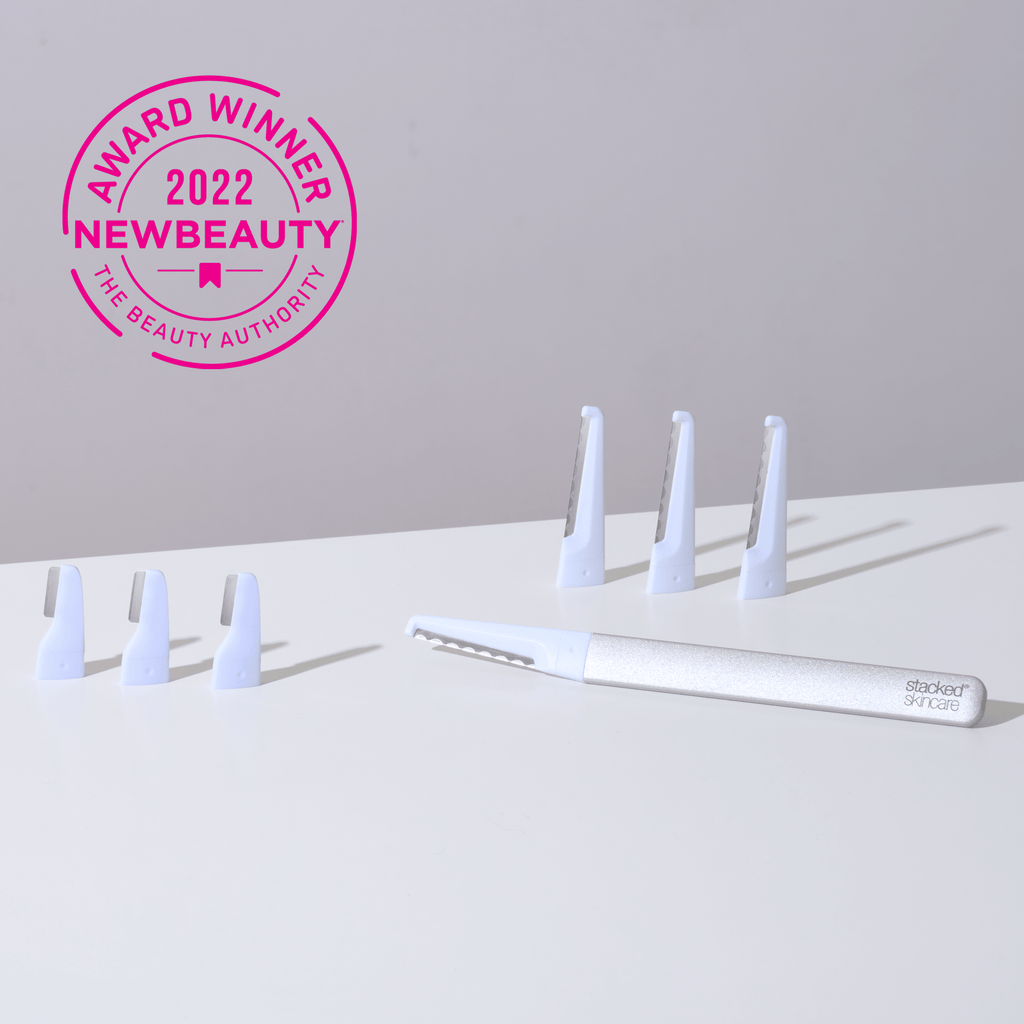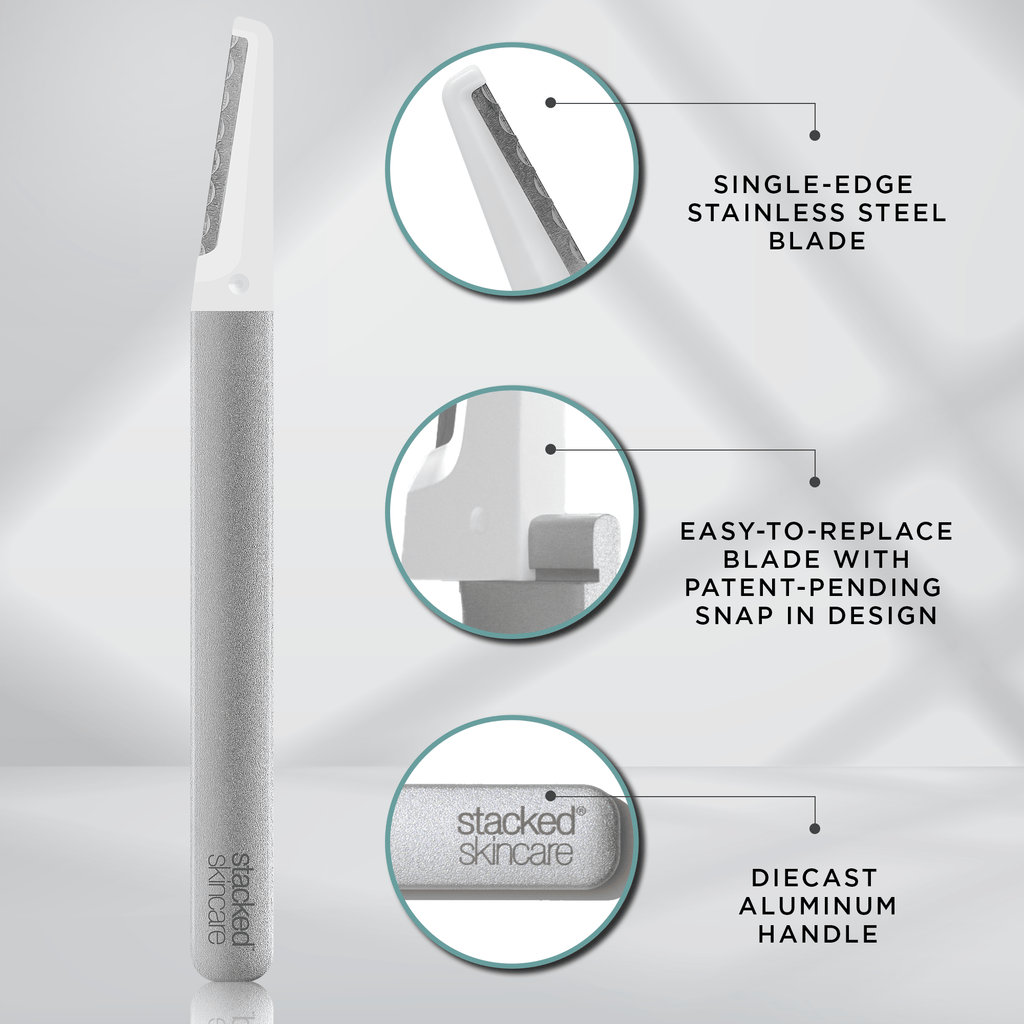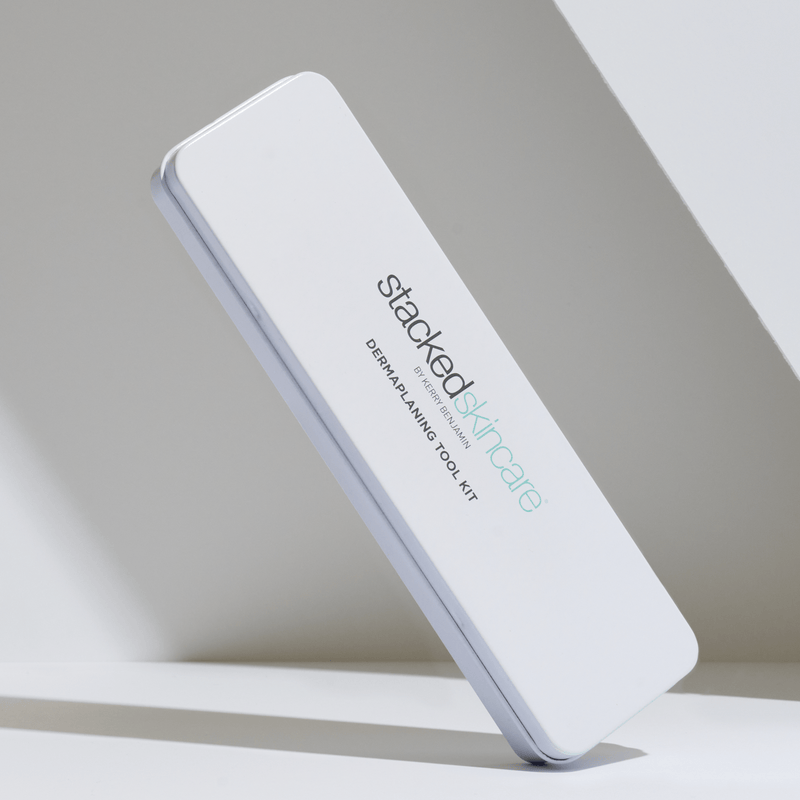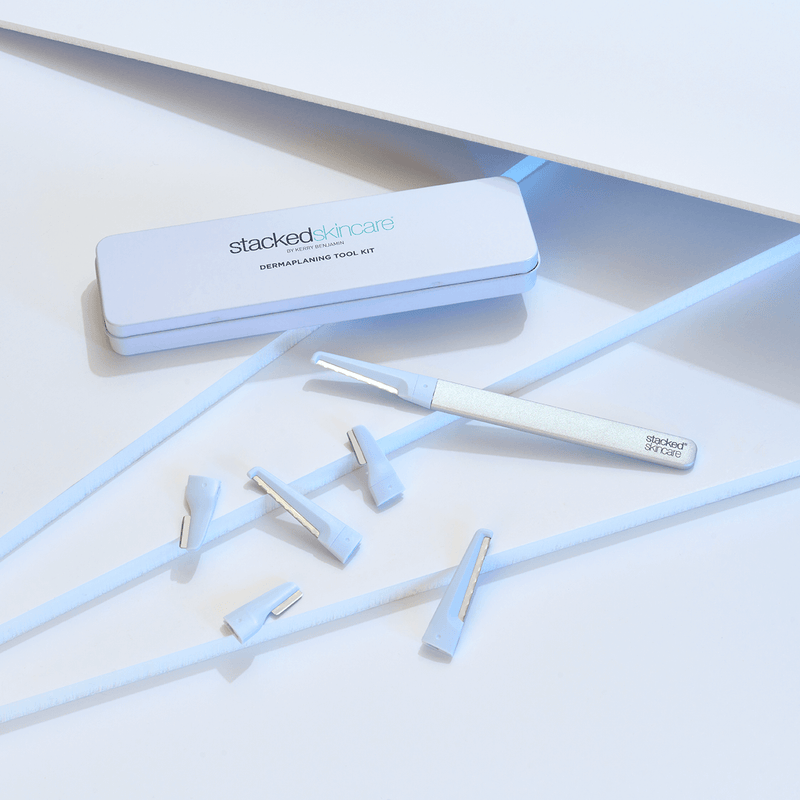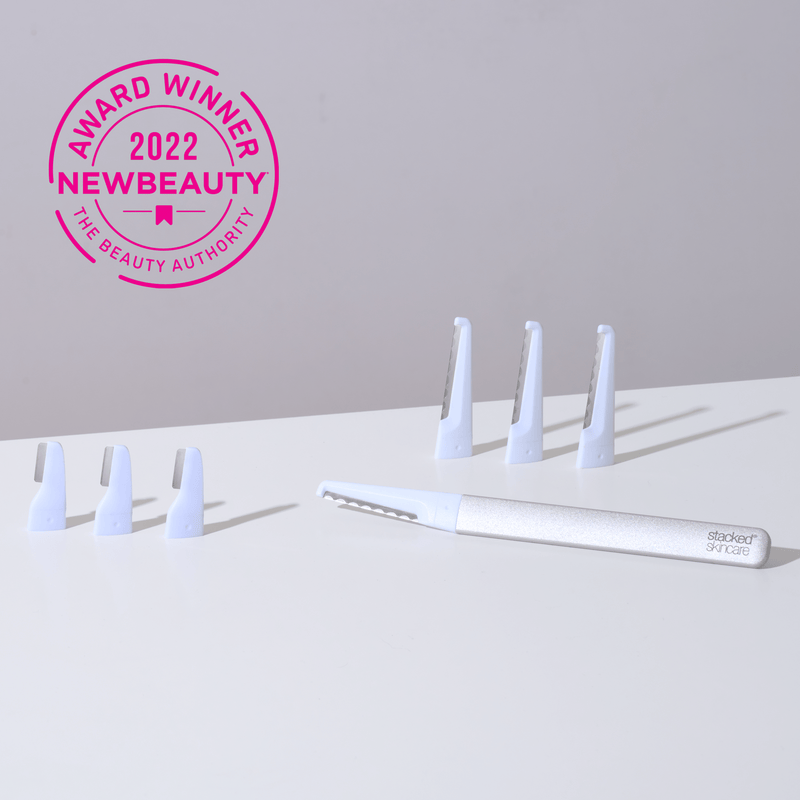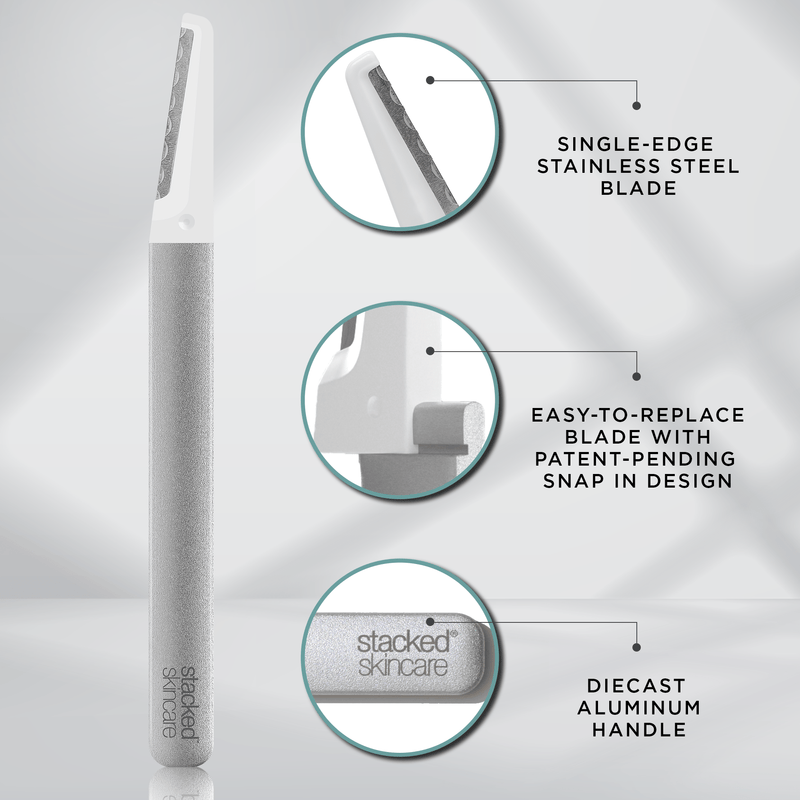 SKIN CONCERNS
Dryness
Clogged Pores
Dark Spots
Aging Skin
Uneven Texture
Pregnancy Safe
DETAILS
Removes dry, dead skin and peach fuzz instantly

Helps serums and peels penetrate more effectively 
Prevents breakouts
Instantly smooths skin for flawless makeup application
No downtime and instant results similar to a professional treatment
Softens skin and reduces the appearance of fine lines

The original sustainable Dermaplaning Tool is an aesthetician-developed, at-home facial exfoliation treatment that uses a sterile single edge blade to safely remove the buildup of dead skin and peach fuzz that make your complexion appear dull and flaky.  With regular use, the tool can help soften the appearance of fine lines and refine visible pores. Each blade lasts four uses before you pop it out and insert a new one. 
HOW TO USE
Beginning at the top of the cheekbone near the hairline, hold your skin taut behind the blade and gently glide the dermaplaning tool towards the nose using short strokes.
Continue until you have resurfaced the entire cheek and jaw.
Repeat light strokes on the chin, above the lips, and on the forehead.
FEATURES
SUSTAINABLE DESIGN
Virtually indestructible aluminum handle. Surgical Steel replaceable blade. Blade contains 5% nickel. No batteries or replacement chords. No plastic handle.
MAXIMUM BLADE SURFACE 
Surgical stainless steel blade designed to give professional results at home
REPLACEABLE BLADE
Unique design cuts down on waste and makes it easy to use a fresh blade.
COMFORTABLE CONTROL HANDLE
Designed to have the perfect weight for blade control.