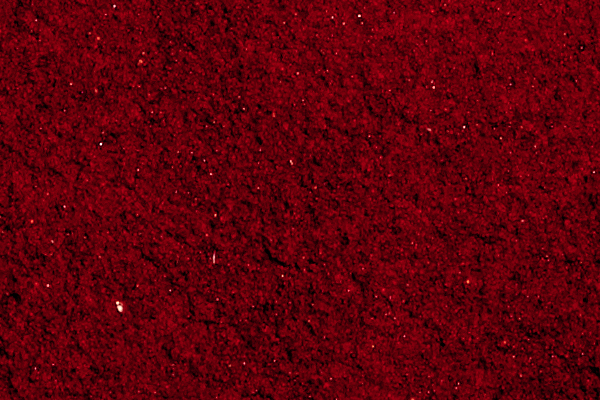 Thought vitamin C was skincare's antioxidant hero? Think again. One of the most potent antioxidants found in nature, astaxanthin (pronounced asta-zan-thin) is a powerhouse nutrient that protects skin from UV damage, fights inflammation, and softens dark spots and wrinkles. Oh, and did we mention it keeps your skin dewy, soft, and plump as well? Let's take a deep dive into this skin-saving ingredient and why you need it in your skincare routine. 
WHAT IT IS
Astaxanthin is a natural carotenoid, a bright red pigment found in algae and other sea plants. When ingested by marine animals like lobster, shrimp, and salmon, carotenoids protect them against oxidative stress and give them their signature reddish hue. Studies show that astaxanthin is about 6,000x more powerful than vitamin C and 500x more effective than vitamin E, and has been used in the medical community to boost the immune system, fight inflammatory disorders and support brain and heart health. Astaxanthin is also loaded with skincare benefits for every skin type.
PREVENTS PREMATURE SIGNS OF AGING
Astaxanthin is a superstar when it comes to fighting environmental aggressors like UV rays, smoke, pollution, and toxins that trigger premature skin aging. By neutralizing free radicals caused by these environmental factors, astaxanthin helps prevent the appearance of wrinkles, hyperpigmentation, and loss of elasticity.
HELPS REPAIR SUN DAMAGE
UV rays directly damage our skin cells, causing collagen loss, sun spots, and more serious mutations that can show up years after the initial sun exposure. Astaxanthin has been shown to work at a cellular level to help the skin repair sun-damaged cells. The result: visibly brightened dark spots and restored skin firmness. 
PROTECTS AGAINST INFLAMMATION
By helping the skin cells function more effectively, astaxanthin balances the skin's inflammatory response, which can help reduce irritation and calm skin conditions like dermatitis, eczema, and psoriasis. 
KEEPS SKIN PLUMP & DEWY
Environmental aggressors can weaken the skin's protective moisture barrier, leading to dull, dehydrated skin. Astaxanthin strengthens the skin's barrier and shields from water loss, keeping skin firm, plump and bouncy. 
HOW TO USE IT
To get the benefits of astaxanthin both internally and externally,  combine a daily supplement with a skincare routine rich in astaxanthin. While vegan astaxanthin supplements are a great option, you can also get plenty of astaxanthin by eating a diet rich in salmon or red shellfish. In skincare, astaxanthin plays well with other antioxidants, so you can combine it with vitamin C or E for enhanced results. Find astaxanthin in our  MICROBIOME RESCUE DAILY MOISTURIZER for a daily treatment that neutralizes free radicals while plumping skin with moisture. For a more targeted treatment, our FIRMING EYE COMPLEX combines astaxanthin with our proprietary Adaptive Complex-25(™) peptide blend to minimize crow's feet and visibly brighten the sensitive skin under the eyes.