How To Stack: Morning Skincare Routine
Written by Kerry Benjamin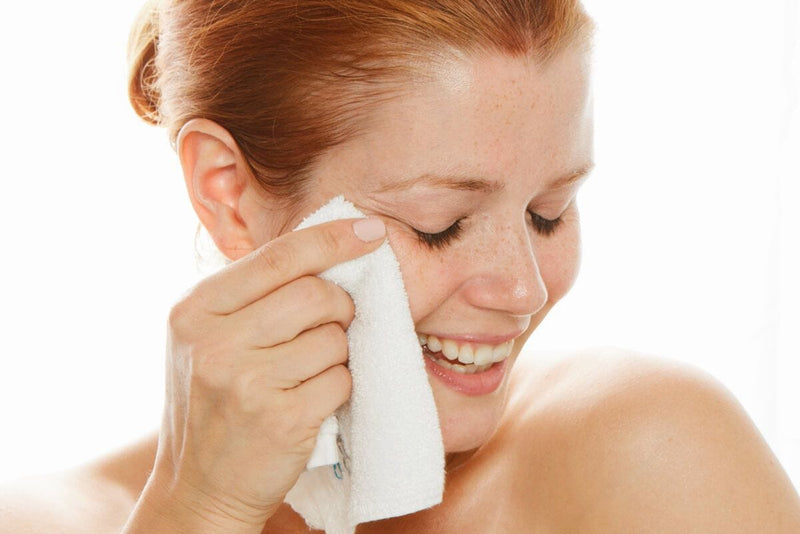 ---
Radiant skin begins with a commitment to a daily skincare ritual that incorporates a healthy balance of cleansing, exfoliating and hydrating products. Our morning skincare stack makes sure you start each day off right so you can glow all day, every day. Here's how: 
STEP 1: CLEANSE YOUR FACE
It's always important to first cleanse your face. Using our PREBIOTIC GEL CLEANSER, gently wash your face and dry with a light towel leaving a bit of moisture still on your skin. Whether you have oily, acneic, or dry skin, cleansing in the morning can help equalize your skin's natural moisture levels while washing away dirt, debris and excess oil that may have accumulated on your skin overnight.
STEP 2: APPLY A HEALING SERUM
Apply a layer of our EGF ACTIVATING SERUM. Remember to always apply your serums thinnest to thickest. Apply 5-7 drops of our serum to cover your entire face. When applying product to your face and neck, only use a dime-sized portion, as your skin can only absorb so many nutrients at once. Our EGF Activating Serum is loaded with vegan growth factors that will speed up your cellular turnover, boost collagen production to firm your skin, increase the rate of healing, and lift hyperpigmentation.
STEP 3: PLUMP IT UP
Next, plump your skin with moisture with a hydrating serum like our HA HYDRATING SERUM. Our HA serum is rich in hyaluronic acid, one of the world's lightest and most effective hydrators. Capable of holding nearly 1,000 times its weight in water, our fast-absorbing form of hyaluronic acid delivers its moisturizing benefits deep within the skin's vital layers where it quenches dehydration, controls oil, and visibly plumps fine lines for an all-day glow.
STEP 4: LOCK IN THAT MOISTURE
Finish your morning routine by applying a few drops of a lightweight face oil like our SHIUNKO BLUSH FACIAL OIL as the last step in your morning ritual. This concentrated daily treatment acts like a protective shield, locking in all the nutrients from your hydrating serums and creams. Our Shiunko Blush Facial Oil is loaded with fermented natural botanicals that deliver a potent dose of nutrients that dramatically reduce redness, fill in fine lines and wrinkles, and strengthen the skin's moisture barrier to prevent water loss that occurs throughout the day. 
STEP 5: SLATHER ON SPF
Final step! Apply a simple UVA/UVB sunscreen cream or lotion of SPF 30 – 50. Using SPF daily helps protect your skin from damaging UV rays that trigger premature signs of aging. If you are spending a full day in the sun, it's always important to reapply every 2 hours.
For best results, follow the above steps daily.