Masks: Hype Or Hero?
Written by Kerry Benjamin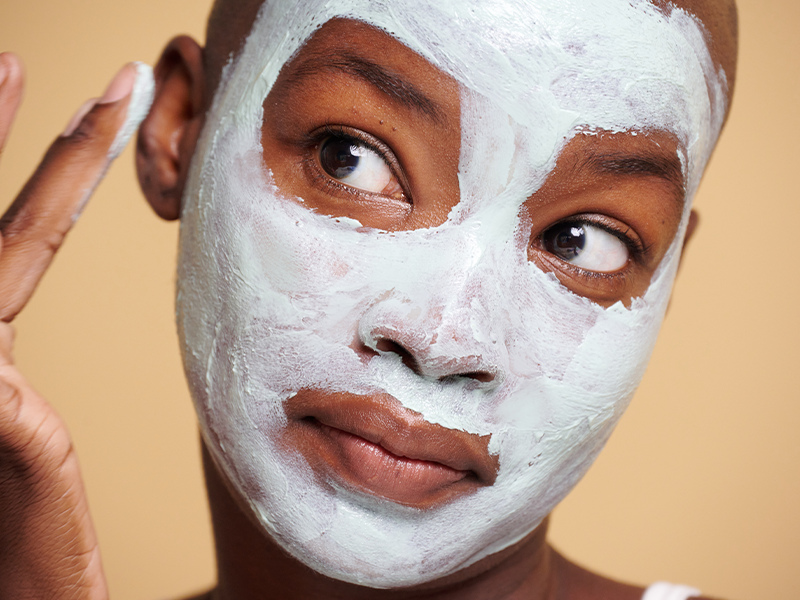 Let's chat about one of the biggest skincare trends out there: masks. From hydration to oil control, whatever your skin concern, there's a mask for that. But like any skincare trend, there are some best practices you should be aware of before you count on a mask as a cure-all. Read on for a few tips to get the most out of your masks. 
DRY? LOOK FOR HYDRATING LEAVE-ONS
When choosing a hydrating mask, look for this clue: does it tell you to leave it on or wash it off? When it comes to replenishing moisture, masks can certainly be effective. However, if you're washing off a hydrating mask after 15-20 minutes, chances are you aren't going to see the radical results you might be looking for. Washing your face after using a mask rinses away a lot of the hydrators you just applied. While some will have been absorbed into the skin, the moisture can easily evaporate after you cleanse unless you immediately apply a serum and moisturizer afterwards. If you're looking for really quenching results, stick to a sleeping mask that stays on overnight or slather on a hydrating serum like our HA HYDRATING SERUM after you rinse.
OILY? CLAY IS THE REAL DEAL
Clay has been used for centuries to balance oily skin and extract sebum from pores. Our DUAL ENZYME CLAY MASK is formulated with fruit enzymes and white Amazonian clay to gently absorb excess sebum, detox, and resurface skin. Follow a clay mask with our MICROBIOME RESCUE DAILY MOISTURIZER  to replenish moisture and boost the skin's lipid barrier. If you are prone to dryness, focus your mask on oily areas like your T-zone. You should also rinse the mask off just before it becomes brittle to avoid completely zapping your skin of moisture.
DULL? LOOK FOR EXFOLIATING INGREDIENTS
Look for masks that call out brightening or resurfacing benefits to gently exfoliate the skin. Check the ingredient panel for acids like lactic acid, glycolic acid, or fruit enzymes. While masks usually contain a lower concentration of these ingredients than peels, but you should still do a patch test on your wrist if you're trying it for the first time. Use brightening masks 1-2 times a week if you're already using a chemical exfoliant like a peel, and stop using it right away if you experience any redness or irritation.
UNDERSTAND YOUR SHEET MASKS
Of all the masks on the market, sheet masks can be the most misleading. While these masks can be wonderful tools for refreshing dry, dehydrated skin, these masks can often be filled with unbelievable claims. Most sheet masks are made from a cotton or hydrogel cloth that is soaked in a hydrating serum solution. Yet, many sheet masks claim pore tightening benefits, brightening benefits, even hangover-curing benefits. Sheet masks absolutely have their place— think of them as a big drink of water for your skin. Just keep in mind that if you're expecting a sheet mask to do anything other than hydrate, you might want to temper your expectations.