Polyhydroxy Acids: Exfoliators For Ultra-Sensitive Skin
Written by Kerry Benjamin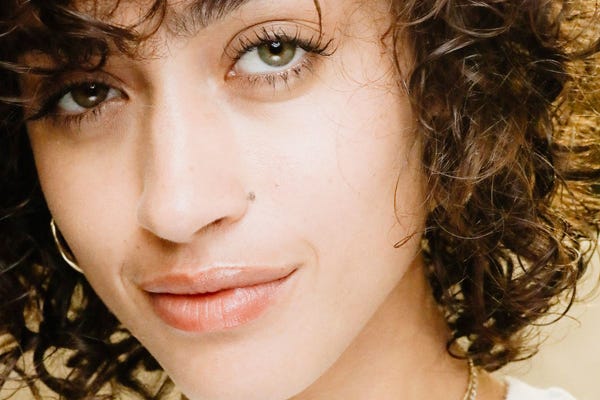 How many acids can you name? We've got our hyaluronic acid (HA), alpha hydroxy acids (AHA's) and beta hydroxy acids (BHA's), but have you heard of polyhydroxy acids (PHA's)? Here's the scoop on these gentle acids and how they work their magic on your skin.
What are polyhydroxy acids:
Polyhydroxy acids (PHA's) are closely related to alpha hydroxy acids (AHA's), which work by exfoliating dead cells to give skin a more even texture and tone. Although chemically and functionally similar to AHA's, polyhydroxy acids like gluconolactone, galactose and lactobionic acid are gentler on the skin due to their larger molecular structure, making them less likely to cause irritation in very sensitive skin types. Our EGF Serum has powerful growth factors that stimulates collagen production in the dermal layer to soften fine lines and give skin a firmer appearance.
Why we love them:
Gently exfoliates dead skin cells because PHA's have a large molecular structure, they cannot reach the deeper layers of the skin; however, they still help slough off dry, dead cells, giving skin a smoother, more even texture without causing irritation. Polyhydroxy acids provide results more gradually than AHA's, which work more quickly to lift hyperpigmentation and dullness.
Attracts moisture to your skin PHA molecules are naturally attracted to water; when applied to the skin, they draw moisture out of the air and pull it into your skin, leaving you feeling plump and hydrated.
Fights free radical damage PHA's act as antioxidants, neutralizing free radicals from UV-rays, pollution and other outside irritants that weaken the skin's lipid barrier and cause premature signs of aging.
Anti-age skin by chelating iron too much iron in the skin can cause premature aging. By chelating iron, PHA's can neutralize extra iron in the complexion, helping the skin stay firm longer.
Safe for sensitive skin because of the gentle properties of PHA's, they are a safe alternative for people with reactive skin that find it difficult to use products with other exfoliating ingredients.